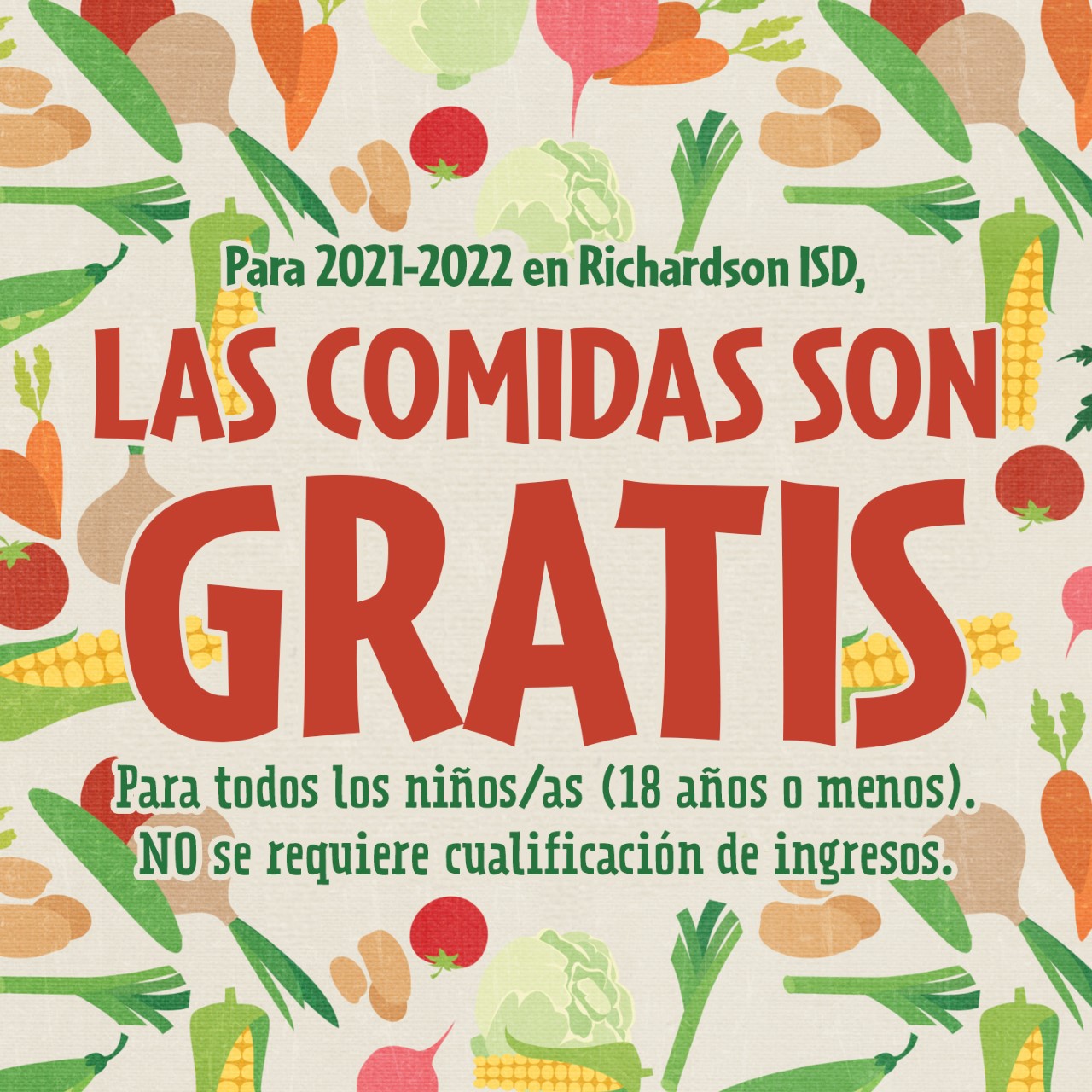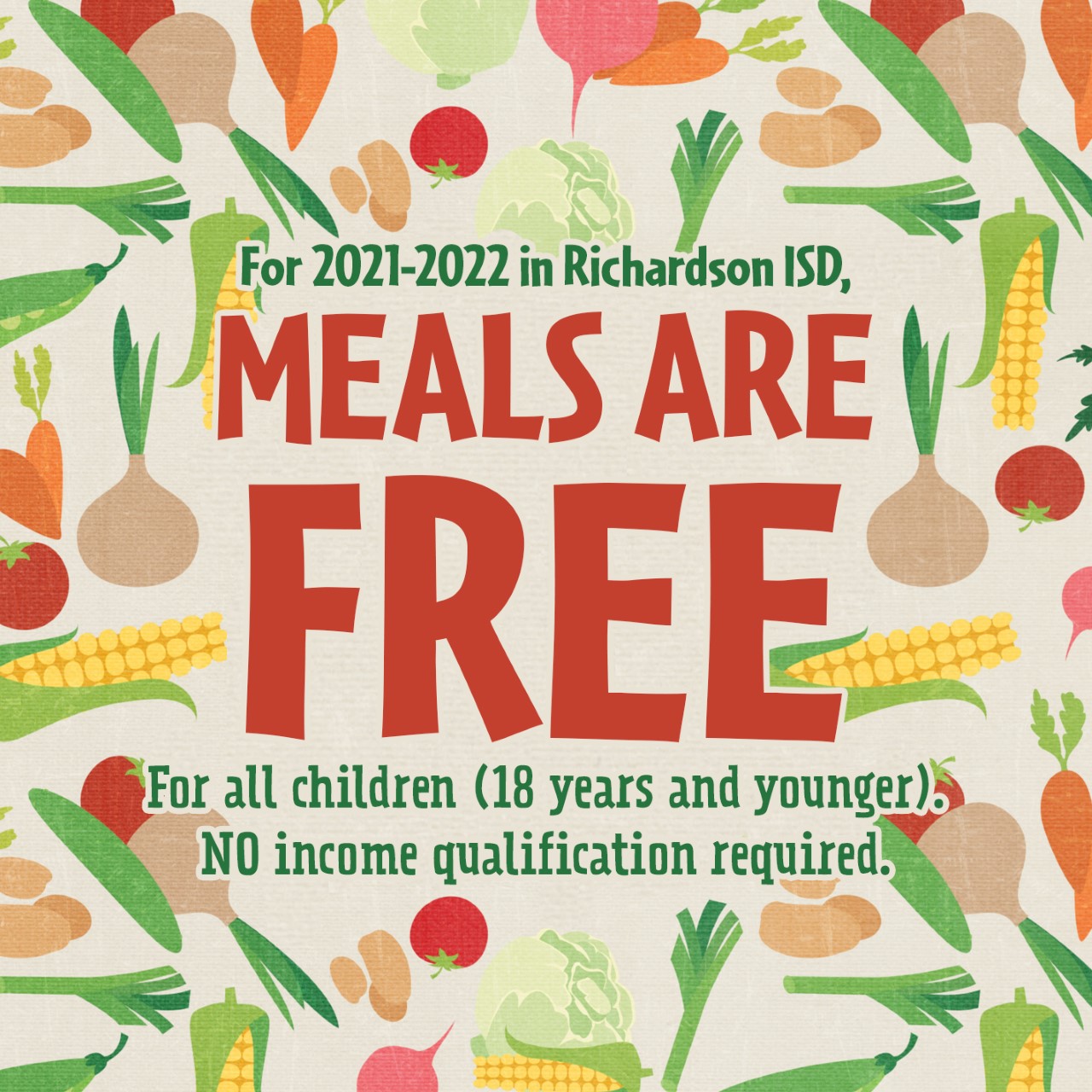 Richardson ISD will provide FREE meals to all children
ages 18 and under for the 2021-2022 school year. There
is NO meal benefit application this year as all students
automatically qualify for
FREE meals.
This school year, healthy meals will be offered every school day to all students at no cost. Typically, a student's household must meet income eligibility requirements to qualify for free or reduced-price meals. However, the United States Department of Agriculture (USDA) issued guidance that allows schools to offer meals to all students at no cost for the 2021-2022 school year.
While no application or eligibility determination process is required for a student to receive free meals this school year, the income eligibility requirement will likely resume in the 2022-2023 school year.
Families will still get a form to complete.
Even though child nutrition does not need the income eligibility to feed free meals this year, the district does still need this information. Families will be asked to complete an income information form for Richardson ISD at all campuses.
Meal service will proceed as usual.
Students will go through the serving line as usual and select the food items of their choice. The meal pattern requirements have not changed! We will continue to use the point of sale for records keeping and a la carte sales. Parents can put money on their student's meal account if they want them to be able to make purchases.
Reimbursable meals are free, not extras!
Reimbursable meals will be at no cost to persons 18 and under. Second entrees, extras and a la carte items will need to be paid for by students with cash or money on their account.