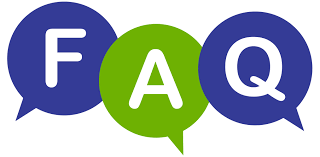 Frequently Asked Questions (FAQ)
Are meals available to any child under 19 years of age as was allowed during the spring 2020 semester and summer meal service?
Different regulations applied during the spring district shutdown and summer meal service program. Meals served during the school year are only available to enrolled Richardson ISD students with a valid student ID. Parents/guardians will need to show proof of RISD enrollment at meal pick up. (Student ID, Report Card, Focus Login, etc.)
Do I have to pick up meals from my student's home school?
Meal pick up does not have to be at the school your child is registered at. You may order your meals for pickup at any school in the district. You are able to pick the school most convenient for your family. Meals for multiple students may be picked up from any school site but a student information card MUST be completed for EACH student meal package.
How will meals be packaged?
Meals will be packaged for 2 or 3 school days. Breakfast and Lunch meals will be packaged together. A choice of milk will be offered at the pick-up location.
What if my home school is a CEP school?
All meals for students are free if a student is registered at a CEP school. Richardson ISD's CEP schools are C. Bukhair, Dobie, Forestridge, RISD Academy and Sykview.
What if my student is registered at a "Breakfast in the Classroom" school or "Universal Free Breakfast" school?
Students registered at these schools receive free breakfast. Lunch will be charged according to the student's eligibility (Free, Reduced or Paid).
What if my student requires a diet modification?
Any student who has a physician prescribed and physician signed Richardson ISD Diet Modification Request Form on file can contact Menu Coordinator, Sarena Glenn or visit the special dietary needs page of the RISD Child Nutrition website.